...see more
Azure AD Conditional Access is at the heart of the new identity-driven control plane.
Conditional Access policies at their simplest are if-then statements, if a user wants to access a resource, then they must complete an action. Example: A payroll manager wants to access the payroll application and is required to do multi-factor authentication to access it.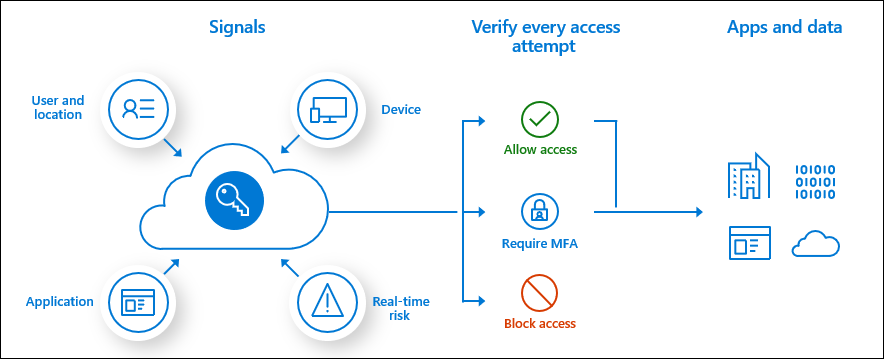 Conditional Access policies are enforced after first-factor authentication is completed. Conditional Access isn't intended to be an organization's first line of defense for scenarios like denial-of-service (DoS) attacks, but it can use signals from these events to determine access.